About Our Company
Family Owned and Operated Since 1989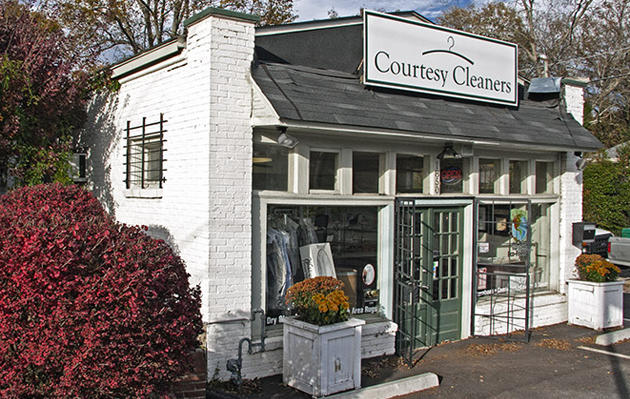 A brief history of Courtesy and success
Courtesy Cleaners opened its doors for business in 1989 by Ron and Jean Worgo. The original site is located on Stockbridge Road in Jonesboro.
In 1996 they opened two additional locations — one in Stockbridge on Eagles Landing Parkway and another in Hampton on Tara Boulevard. It was at this stage that their son Scott came on board, taking charge of the production management. Their daughter Kelly also worked part-time, prior to joining the family team on a full-time basis. In 2000, their eldest daughter Kim also joined the family business.
In 2003, after 14 years at the helm, Ron and Jean sold the family business to Scott and Scott's wife Brandy.
In 2007, obsessed with quality, Courtesy Cleaners revamped and expanded the plant production to include state-of-the-art shirt production and tensioning pressing equipment. This addition has allowed them to produce a platinum quality shirt product. Following the plant expansion they opened their fourth store, located in Atlanta on Dekalb Ave.
In 2012, Courtesy Cleaners became an industry innovator, by adopting a revolutionary, earth-friendly cleaning process — the Kreussler SYSTEMK4. The SYSTEMK4 is setting new standards in the dry cleaning industry by utilizing SOLVONK4, an organic solvent with an absolute pureness of 99% that's completely odorless — and cleans exceptionally well without hazardous chemicals. In September of 2013, Courtesy cleaners opened their newest store located on South Central Ave. in Hapeville.
At Courtesy Cleaners, we pride ourselves on providing outstanding customer service, one person at a time. We continue to seek new ways to make our customers' lives easier. We look forward to many more years of providing our valued customers with the finest products, most advanced technology and superior service.